cockothenorth
FINISHED BOTH RED DEAD REDEMPTION AND OKAMI LATELY AWWW YEAHHHH VIDEOGAME KING both okami and red dead ended at really weird times, there were bits where i was all OKAY THIS IS IT FOREVER I'M FINISHED!!! then no. with red dead this was REALLY COOL and i loved the ending, okami not so much, it ended up repeating so many boss fights i'd done before ugh. its final final boss was super cool, though, used the brush techniques in really cool ways and wasn't tedious or overly difficult like so many terrible boss fights.
tiger making a post just for that?? DON'T BE SILLY, I NEVER POST
based off the cover of NMH2 for my devart profile
here's the original for comparison
LONGEST EXPRESSION MEME EVER
i'm not even half done sobb
i also had to colour this one WE NEVER SEE THIS GUY SMILING
COLOURS OF SOME OLD DOODLES
i just had to go back and improve on this thing, apparently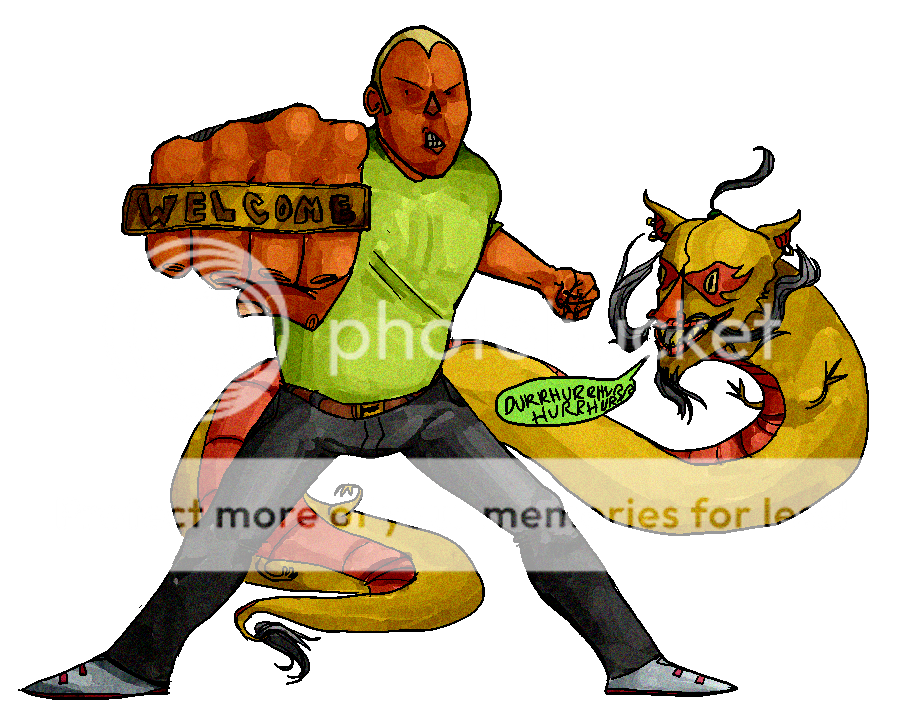 i kidnapped one of sir_stache's linearts, knocked it out, and coloured all over it
it will never be the same again
PERSONA 4 FANART SERIES
this version was kinda boring pose, so i redid it...
but still not really satisfied sighh I'M NOT REALLY INTERESTED IN YUKIKO ANYWAY
OH YEAH me and dox got and played
sleep is death
a while ago and
HERE ARE THE RESULTS
"layton" and "goths" are definitely my favourites